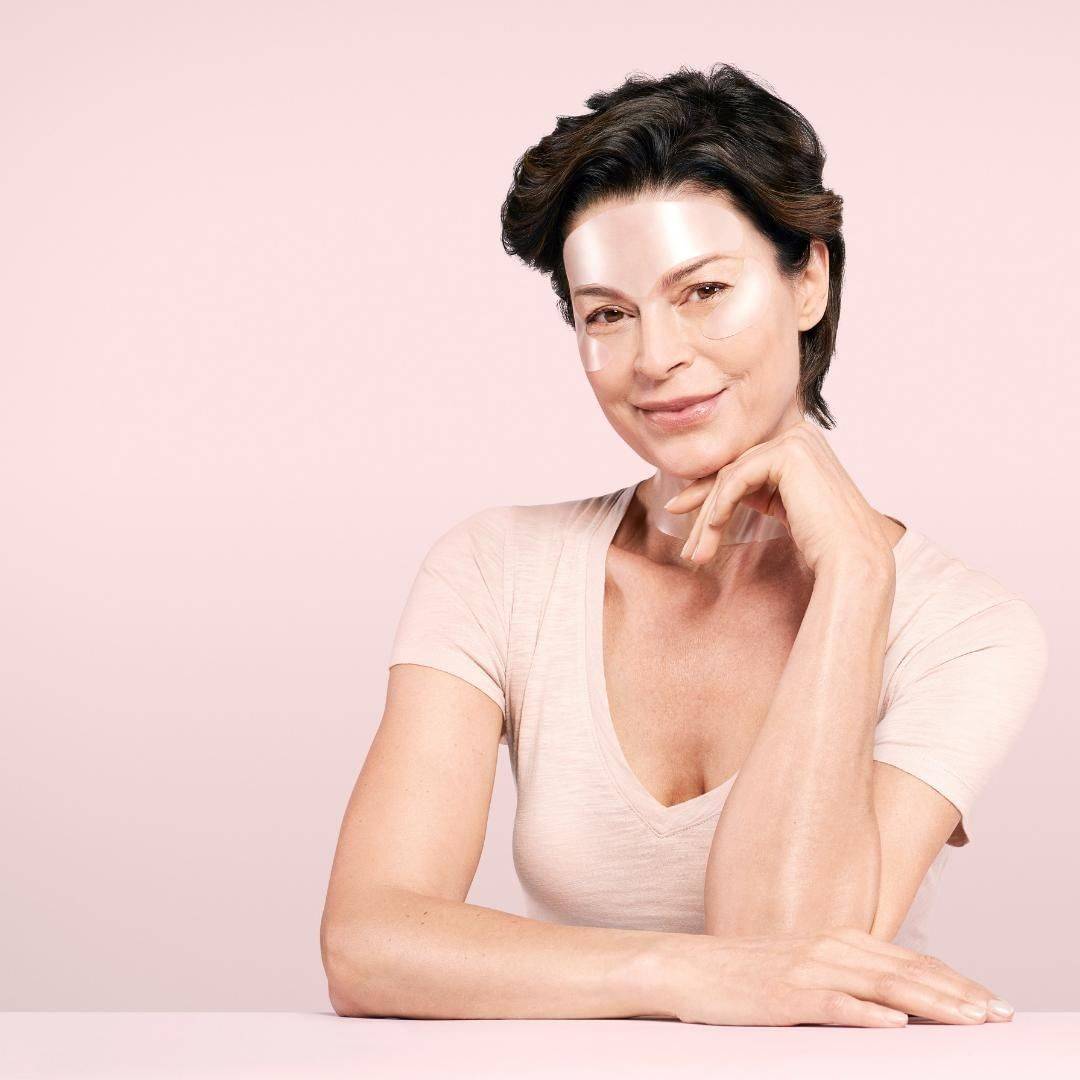 A MEDICALLY ENDORSED AND SAFE SOLUTION
DOCTOR TRUSTED - Silicone has been used & trusted by doctors, surgeons and hospitals for over 30 years as an exceptionally safe and effective means to heal and normalise scarred and burned skin. It is now available as a new patent pending cosmetic treatment.
LABORATORY TESTED & CLEAN MANUFACTURING
We've taken every precaution to ensure that Fortify is safe. We tested the patches to make sure that the high quality, FDA cleared adhesive for usage in medical devices we selected is gentle on skin. The patches itself is additionally dermatologist tested, clinically tested, allergy tested and is produced in an ISO registered facility that specifically makes medical and surgical devices.
TOP 5 REASONS WE GET WRINKLES
Repeated facial movements, such as squinting or smiling, cause folds in the skin that continuously break our skin's collagen and elastin network. As we age and produce less collagen, we lose the ability to repair these breaks. They eventually become permanent wrinkles in the surface of the skin.
After the age of 20, you produce 1% less collagen each year. Without enough collagen, the skin loses its shape and strength, becoming prone to sagging and wrinkles as we lose the ability to repair damage caused by stretching and other stressors.
Using abrasive products, over-exfoliating, and tugging on skin causes irritation and inflammation, removing and damaging the epidermis too often for it to be properly replenished or healed. This stress and strain over-taxes the skin cells responsible for healing (fibroblasts and keratinocytes), resulting in lower collagen and elastin production and forming permanent wrinkles more quickly.
When sleeping on your side, the stretching of your face against the pillow causes your skin to fold and crease. These folds and creases repeatedly break collagen and elastin fibres in the skin, and over time these fibres lose the ability to heal. When this happens, lines from these creases and folds become permanent and form wrinkles.
Unprotected sun exposure (in particular, UV rays), or photo-ageing, dries and damages the bonds of skin molecules breaking up the networks of elastin and collagen fibres that are supposed to keep skin strong. Repeatedly disassembling these networks keeps them from healing properly, making skin prone to drooping and wrinkling.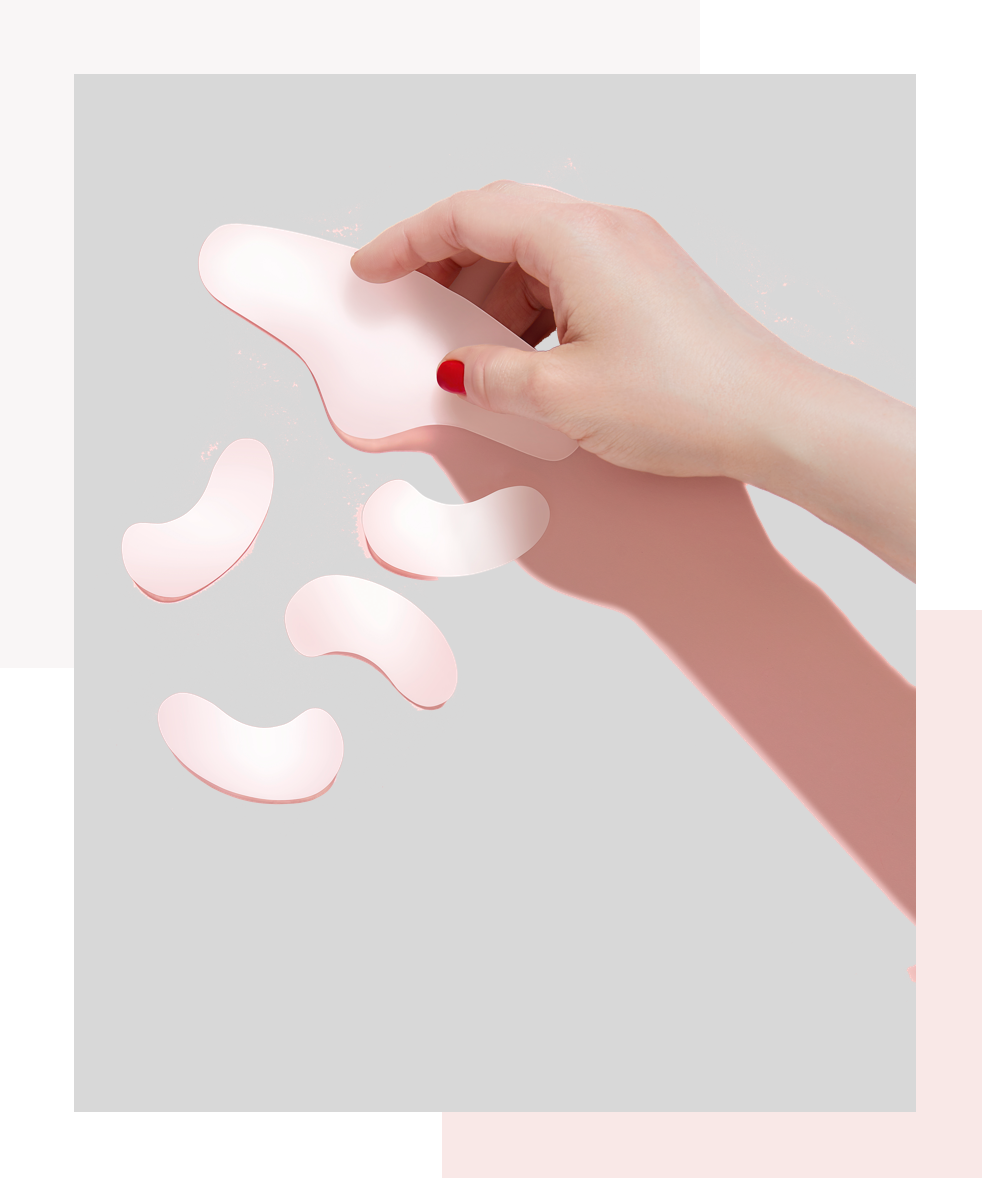 Fortify specially formulated patches have been made to maximise comfort and accessibility so that medical grade silicone can be used in a new way – to reduce the appearance of wrinkles without the need for medical procedures like fillers, chemical peels or laser resurfacing.

When Fortify patches are placed on the skin, they create a micro-climate between the skin and the silicone. This closed, healing environment is called occlusion by doctors and scientists. Occlusion allows for the moisture from the skin to draw up to the surface layer and plump, fill in and smooth itself.

The combination of compression and occlusion restores natural moisture levels from the deeper layers of the skin to its surface, thus reducing the appearance of wrinkles and giving skin a firmer look from brow to bust.

Fortify places the skin in the optimal environment to ward off the inconvenience of wrinkling both current and future. The patches can work on any skin type, and given their preventative nature, consistent use is encouraged.