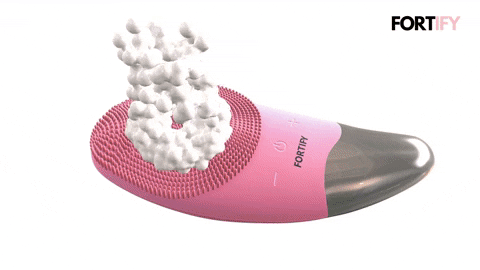 1. Dampen your face, apply your favourite cleanser to your Fortify Pearl and hit the power button.
2. Adjust the level of t-sonic vibrations by pressing down on the higher or lower button. (the more powerful the deeper the cleanse)
3. Glide the silicone touch points in circular motions over your face until fully cleansed.
4. Rinse the Fortify Pearl under water, pat-dry your face and continue with your skincare routine.
Once the Fortify Pearl™ has ran out of charge, use the usb cable that comes with the device and insert into the back on the device in the small silicone ring. We have this feature to ensure the Fortify Pearl™ is 100% waterproof.